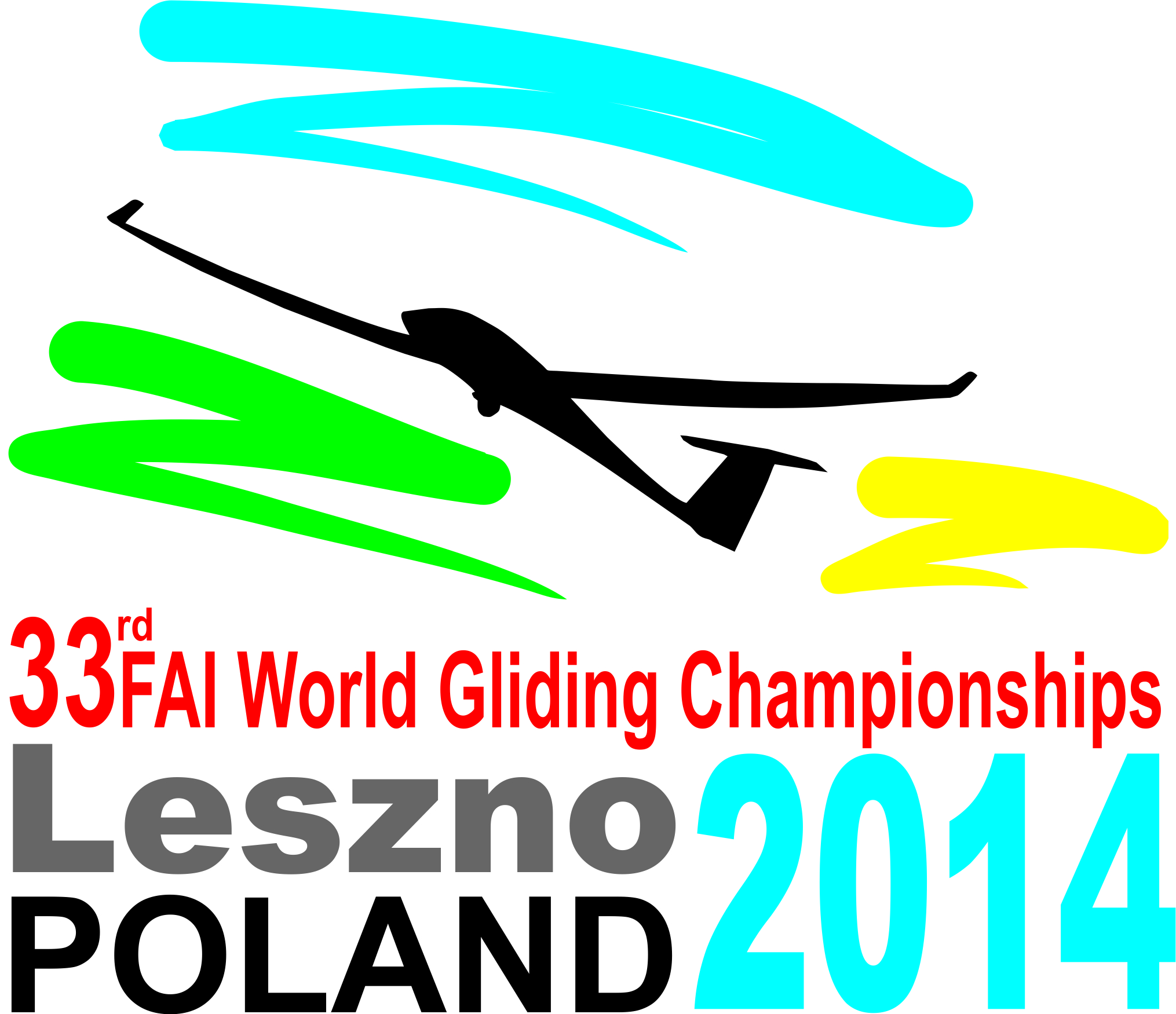 33rd FAI World Gliding Championships hosted at Leszno, Poland, July 27th – August 9th 2014
In 2014 there will be three World Gliding Championships:
33rd World GlidingChampionships in Club, Standard and 20-M Multi Seat Classes organised in Räyskälä, Finland
33rd FAI World Gliding Championships in Open, 18-meter and 15-meter class hosted at Leszno, Poland
17th FAI World Glider Aerobatic Championships at Torun, Poland
Sweden will participate at the World Gliding Championships at Leszno, Poland with six teams, two in each of the three classes. This is a presentation of the two teams in Open Class.
Owe Engström and Jim Acketoft are the qualified pilots. They have chosen to fly two-seater gliders which enables the possibility to have a second pilot assisting during the competition.
The Open class is the most prestigious class. The gliders have a wingspan of 28 meters. Performance is amazing with a glide ratio well in excess of 1:60.
General team and glider info
| | | |
| --- | --- | --- |
| | TP | 1P |
| 1. Pilot | Owe Engström | Jim Acketoft |
| 2. Pilot | Bengt Frid | Wilhelm Wendt |
| Competition Number | TP | 1P |
| Registration | D-KBTP | D-KCTP |
| Aircraft Type | ASH25 EB28 | EB28 |
| Aicraft Manufacturer | Binder, Germany | Binder, Germany |
| Competion Class | Open | Open |
| Wing Span | 28 meter | 28 meter |
| Glide Ratio | > 60 | > 60 |
| Empty Weight | 610 kg | 590 kg |
| Max Weight | 810 kg | 850 kg |
| Max Speed | 280 km/h | 275 km/h |
1st Pilot Details
| | | |
| --- | --- | --- |
| | TP | 1P |
| 1. Pilot History | Owe Engström | Jim Acketoft |
| Hometown | Eskilstuna | Ängelholm |
| Aeroclub | Eskilstuna Flygklubb | Ljungbyheds Flygklubb |
| Age | 57 years | 35 years |
| Flight Hours Gliding | 2000 h | 600 h |
| Occupation | Flight Captain | Night Club Owner |
| Phone Number | +46 704 414 360 | +46 73-206 60 33 |
| Email | owe.engstrom (at) me.com | pakopak (at) hotmail.com |
| Achievements | First and only 1000 km triangle flight in Sweden | National medallist with lowest flight-time ever |
2nd Pilot Details
| | | |
| --- | --- | --- |
| | TP | 1P |
| 2. Pilot History | Bengt Frid | Wilhelm Wendt |
| Hometown | Arboga | Helsingborg |
| Aeroclub | Arboga Flygklubb | Ljungbyheds Flygklubb |
| Age | 58 years | 55 years |
| Flight Hours | 500 h | 350 h |
| Occupation | | Engineer |
| Phone Number | +46 76 820 97 03 | +46 70-818 25 52 |
| Email | bfrid (at) telia.com | wilhelm.wendt (at) semtech.se |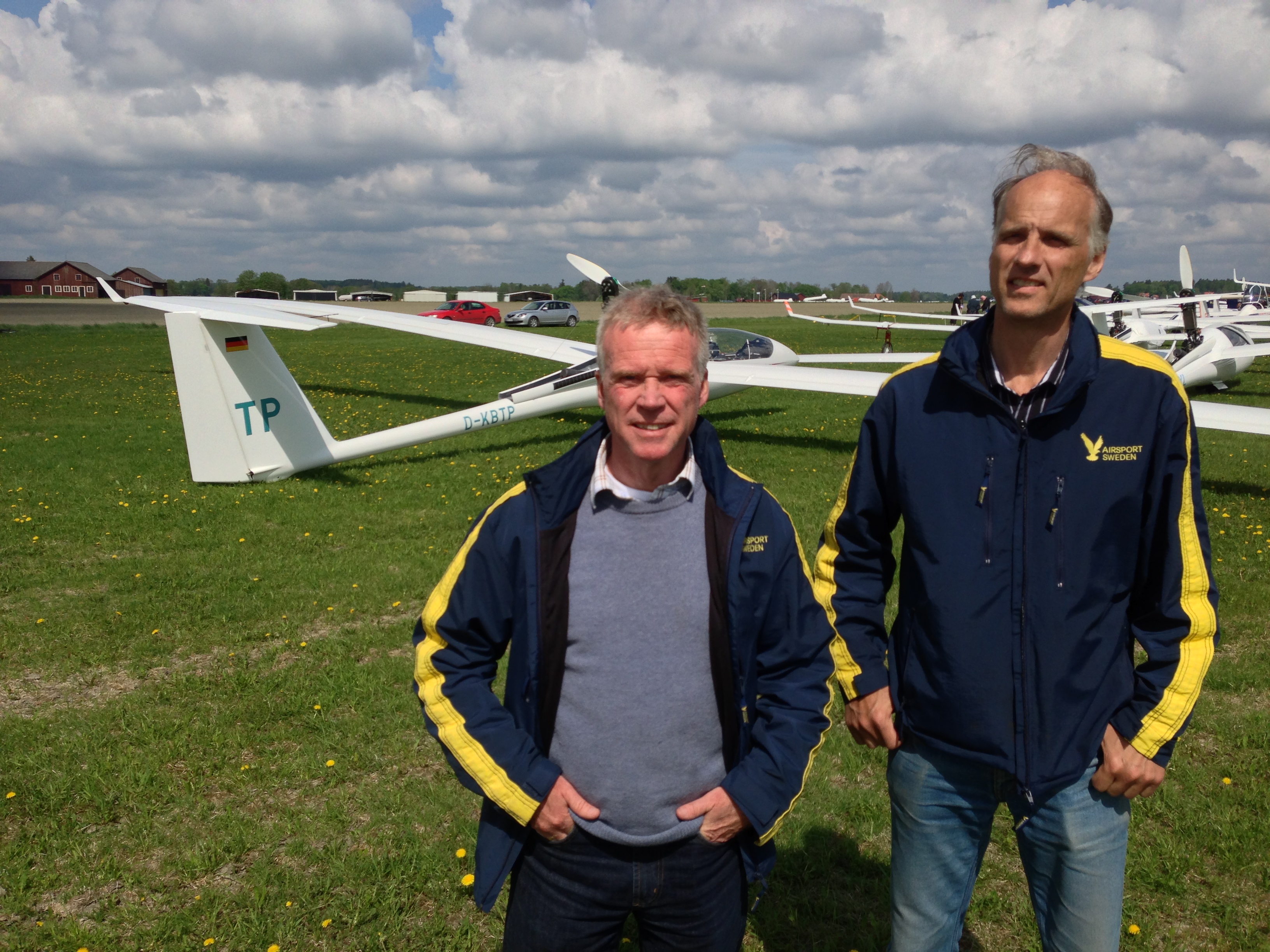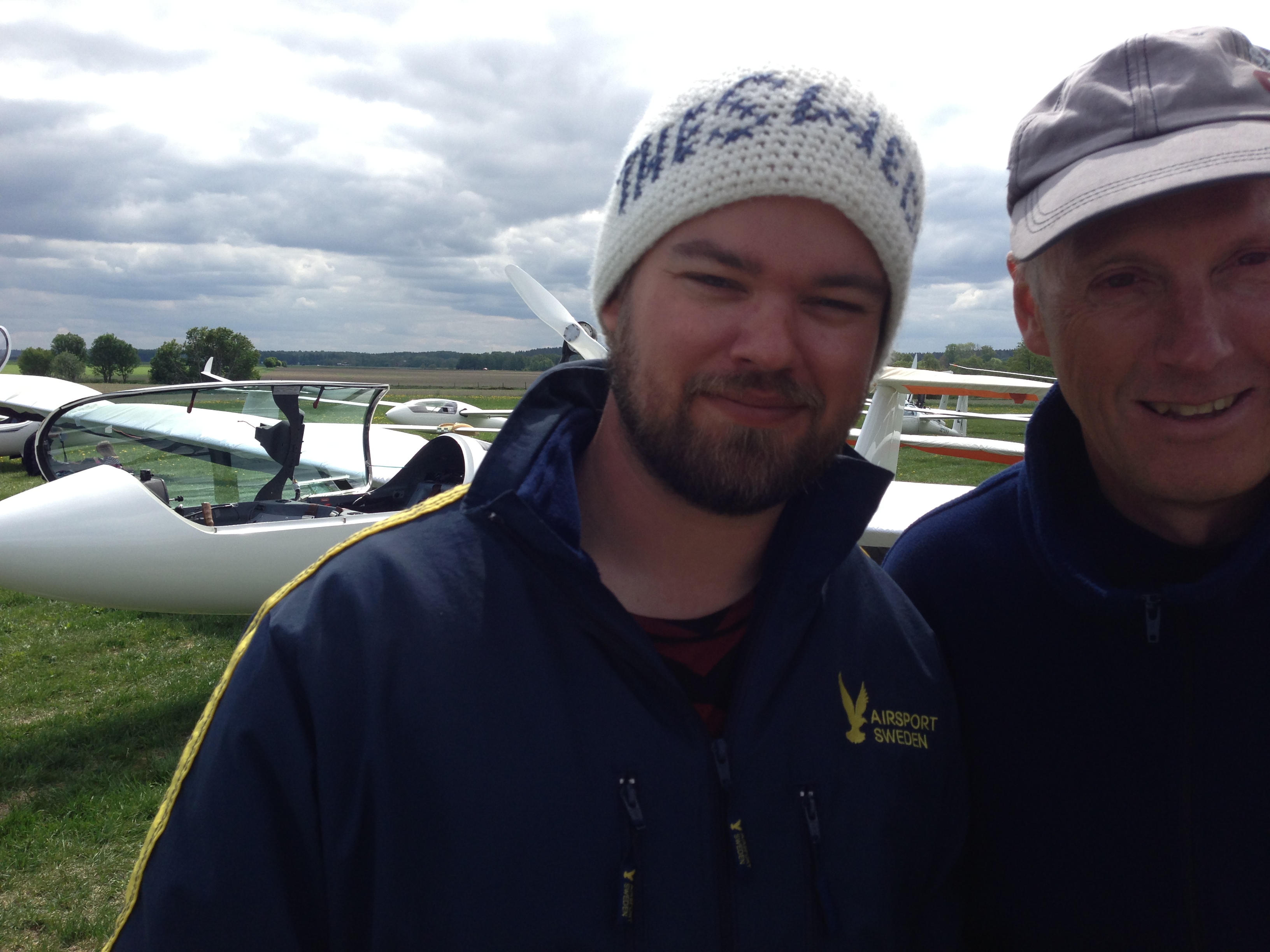 List with links and comments